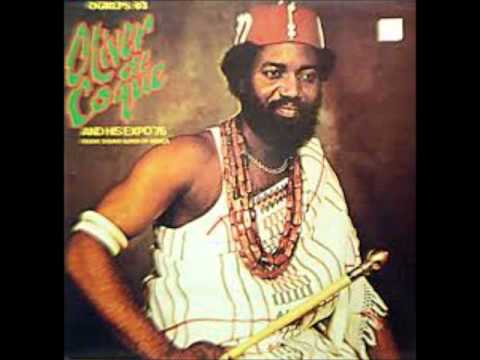 Google on Wednesday created a doodle to celebrate the 74th posthumous birthday of one of Nigeria's finest highlife musicians, Oliver De Coque.
Oliver De Coque whose real name is Oliver Sunday Akanite was largely regarded as the "Highlife King of Africa" and one of the continent's most revered recording artistes. He died on June 20, 2008, at the age of 66.
"It's a doodle to commemorate the late Oliver De Coque, a Nigerian guitarist and one of Africa's prolific recording artist, on his birthday today," artiste, Ohab TBJ who made the illustration, wrote on Instagram. "OMG This is one [of] my dream project come true and I still can't believe it!"
His "Ogene" brand of highlife music blended modern highlife and traditional Igbo music, producing hits such as "Biri Ka Mbiri," "Ana Enwe", and "Nnukwu Mmawu" among others.
Due to his musical prowess, the University of New Orleans awarded him an honorary doctorate in music in 1994.
Born in Ezinifite, Aguata Local Government Area, of Anambra State, Oliver De Coque first took up the guitar at a young age, studying the traditional Igbo music of the region and the Congolese soukous.
He infused the modern West African highlife with a Congolese-influenced guitar style and the energetic Igbo dance elements he grew up with.
During a performance by Sunny Agaga and his Lucky Star Band in 1970, Akanite was able to convince Sunny to allow him to stand in as their guitarist. He was to be hired on the spot, a development that provided a massive boost for his fledgeling career.
He was also a skilful player of the Nigerian board game called Okwe.
Culled from Channels TV