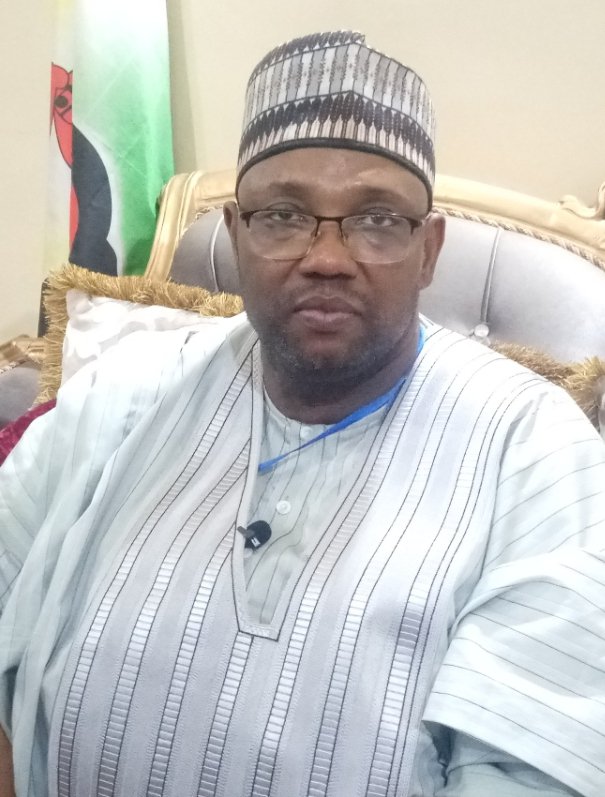 By Ahmed Attahir
The National chairman, Patriots for the Advancement of Peace and Social Development, Dr. Sani Abdullahi Shinkafi has alleged that banditry activities that have defied solution in Zamfara state was as a result of saboteurs.
He alleged that despite Governor Bello Mattawale initiative on peace dialogue, saboteurs were fueling banditry in order to divert people's attention to cover their shoddy deals.
Shinkafi who spoke on Tuesday on issues bordering on insecurity challenges in Zamfara state, said Governor Mattawale peace Dialogue need to be supported by all well meaning people in the state.
He disclosed that there are lots of desperate politicians who wants to truncate the peace dialogue of the governor.
"The recent release of abducted Jangebe school girls without paying any Ransom has indicated that the peace process of Bello Matawalle is really working despite saboteurs.
"It is not Matawalle's administration who started banditry in the state. He inherited the problem from the past administration of former Governor Abdul Aziz Yari and we all know now that the rate of killings, and kidnappings have reduced to the bearest minimum during Matawalle's administration" he said.
He added "The problem we are having today is as a result of the overzealousness of some desperate politicians who want to come back to power in 2023".

He explained that some politicians have forgotten that God gives power to whom he wants ,"It is a matter of destiny and whatever God has destined to happen, must happen no matter what".
"God has said that today, Matawalle is the Governor of Zamfara state and if he wants him to continue beyond 2023, nobody can change that. No amount of intimidation, blackmail that can stop Allah's will".
According to him, the issue of insecurity in Zamfara is still fresh in people's memory, "Many people were killed during the administration of former Governor Yari. What did he do?. We can all remember that there was a time when over 200 people were killed in only one village of Yargaladima".
"It is on record that the former Governor Yari abused his Oath of office and allegiance as he failed to protect the lives and properties of the people of the state, he even said that, he had resigned as Chief security Officer of the state".
He stressed that the present administration need to be supported and commended.
"We must commend the present Administration of Governor Matawalle, Just a week or so, 10 kidnapped victims were rescued. They were in captivity for three months and were released by the same bandits who kidnapped the innocent schoolgirls unconditionally because one of the schoolgirls told the Governor that she saw her father at the bandits'camp that was the reason the Governor swung into action and secured their release".
"Let me tell the whole world that, Governor Matawalle has no option but to use dialogue, because he is not in total control of Police and the Military, because they belong to the Federal Government, I'm 100% in support of the peace initiative because the number of the bandits in Zamfara are ten times bigger than the security agents.
Dr Shinkafi called on people to put fear of God in whatever they are doing, let us understand that, the issue of power is temporal, we are here in this world as strangers and we are going back to the final destination because we will all one day die".

"Don't be surprised that, these APC members are trying to play diversionary tactics to divert the attention of the people of Zamfara state through fueling of this armed banditry so that we will forget about their shoddy deals".